March 27th, 2012 by Robin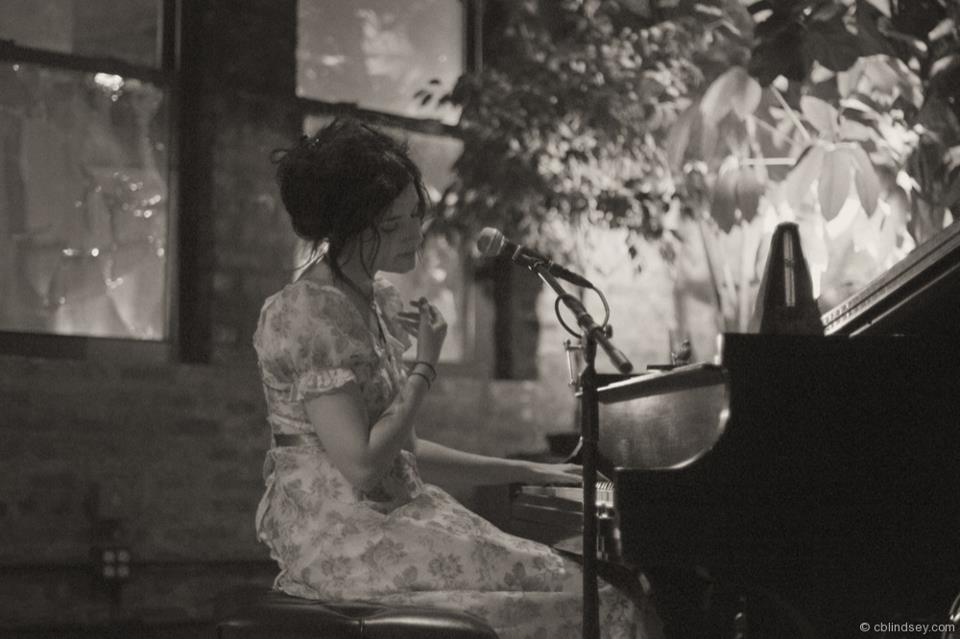 Eliza Rickman is coming back to play @ Barking Legs Theater in Chattanooga, TN  Thursday Nov. 15th, 2012. . Eliza Rickman's performance last April @ Barking Legs Theater convinced me she is completely ready for much bigger stages once the media and then the public catches on to her amazingly dynamic stage presentations, chilling vocals and captivating stage presence. Her looping capabilities rival that of Andrew Bird and we will once again roll out the Grand Piano for her performance in order to accentuate her signature set which includes toy piano and other technological marvels as well. Don't miss Eliza Rickman while You can still see her in this up close & intimate environment. You can read about this show and link to complete information on all the artists who will be performing HERE once our updates are complete for this show.     Eliza will also be appearing on Richard Winham's afternoon music program on WUTC NPR 88.1 fm in Chattanooga @ between 2 & 4pm on The day of the Show. You can link to their live webcast as well.   Until then You can listen here  to two  of my personal favorites from Eliza's most recent album
"O You Sinners" which was released in March of 2012.
 ~R.